Powerology Universal 2-in-1 Smart Pencil P21STYPGY
Recharge Time : 1 Hour

Working Time : 7 Hours

Compatible on 2018-2020 iPad Models
Estimated Delivery: Jun 05 – Jun 09
... people are viewing this right now
---
Powerology Universal 2-in-1 Smart Pencil P21STYPGY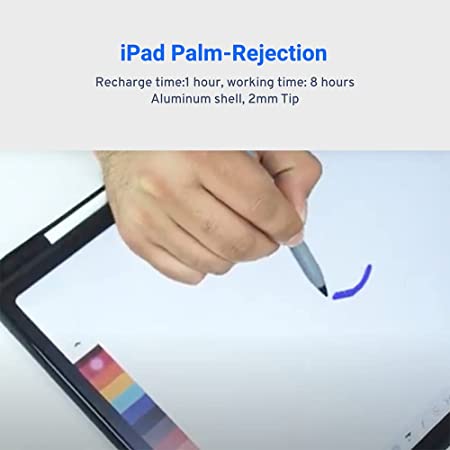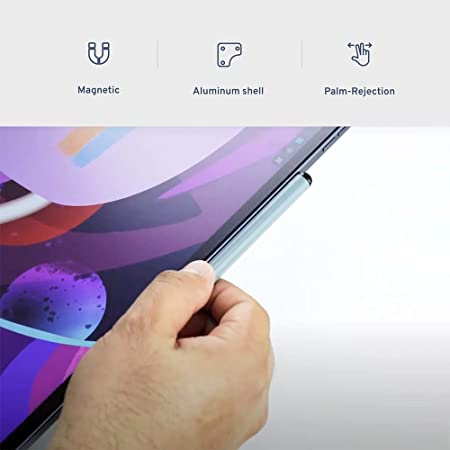 Powerology Stylus Smart Pencil is 2-in-1, Universal mode, and palm-rejection mode. It has been made of aluminum alloy. It is Smooth & Lag-Free Performance with Long-time Usage. Slim Body & Lightweight makes it comfortable while you are using it. Compatible with iPhone iPad Samsung Phone &Tablets.
Powerology Stylus Smart Pencil 2-in-1 Universal
This smart pencil is designed to be as slim as possible and lightweight so everyone of every age can work with it without their hands being tired. This lightweight pencil is going to fit between your fingers and let you have full control of it and move it on the screen without any hesitation. Try your own handwriting in a smart and modern situation. The Poworology Universal Pencil is the perfect tool for professional, school, or work on any touch screen device.
Universal Mode

This smart pencil is 2-in-1, all you need is just tap the pen cap which the blue light enables the universal mode, and the green light enables palm-rejection mode. So, this functional pencil can work in two modes the choice of which one is ours.

Premium Materials and Magnetic

The Powerology Stylus Smart Pencil is made from aluminum alloy with no plastic parts while you working with this pencil you will sense the natural writing feeling and be pleased by the experience of using this pen which is totally interactive with your whole device screen.

Smooth & Lag-Free Performance

This smart pencil is highly sensitive unlike the other regular and traditional old-style pencils which all need to push some stress while you wanted to use them. There is no space for breaking, lag, and delay in this pencil precision, sensitivity, flawlessness, and uninterrupted are the other features of this smart pencil which make you feel you are writing and designed by the actual real conventional pencil.

Easy to Use and Long-Time Usage

You can charge this pencil by the type-C cable and it just takes 1 hour to be full and after it's been full you can use it for 8 hours constantly which is really fascinating and let you enjoy using it for a long time and if you need to charge it, simply you can just you have to wait only 1 hour.